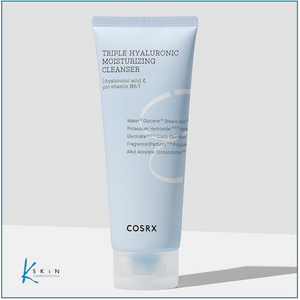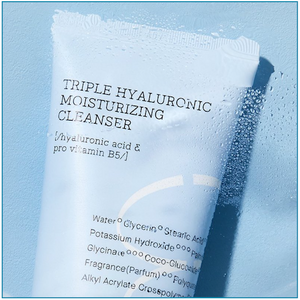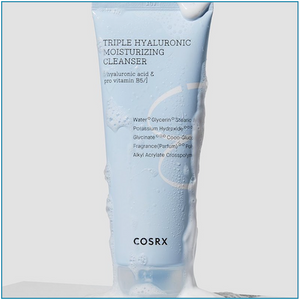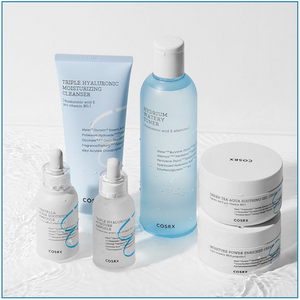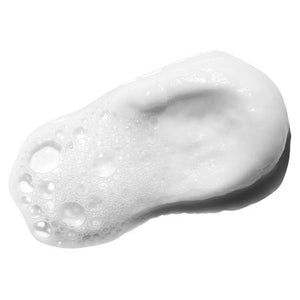 COSRX Hydrium Triple Hyaluronic Moisture Cleanser 150ml
€18.00 EUR
– Sold Out - Stock coming soon!
Hydrating Daily Cleanser 
Rich micro foam ( it's called cushion foam!) cleanser fortified with triple hyaluronic acid to deliver moisture whilst thoroughly cleansing the skin of all impurities. Vitamin B5 and 3 types of hyaluronic acid help prevent the skin from drying out or irritating while cleansing. Using plant(coconut) derived surfactants, it cleans deep including makeup without stripping the skin barrier. It refreshes and soften your skin without tightening feeling.
Free from drying alcohol, sulfates, parabens, and silicones.
How to Use: Massage over damp skin to create a rich, foaming lather. Rinse thoroughly.
Active Ingredients: Water, Glycerin, Stearic Acid, Myristic Acid, Lauric Acid, Potassium Hydroxide,Palmitic Acid, Potassium Cocoyl Glycinate, Coco—Glucoside, Glyceryl Stearate, Fragrance(Parfum), Polyquaterniumfl, Acrylates/C10-30 Alkyl Acrylate Crosspoiymer, Sodium Cocoyl lsethionate, Arachidic Acid, Disodium EDTA,1,2» Hexanediol, Oleic Acid, Sodium Benzoate, Quillaja Saponaria Bark Extract, Citric Acid, Butylene Glycol, Panthenol, Hyaluronic Acid, Ethylhexylglycexin, Hydrolyxed Hyaluronic Acid, Sodium Hyaluronate
---