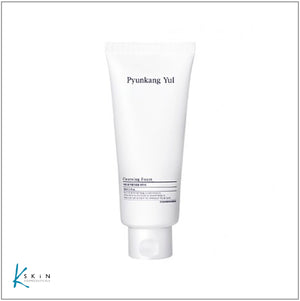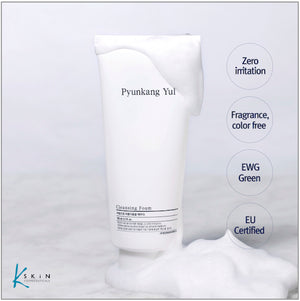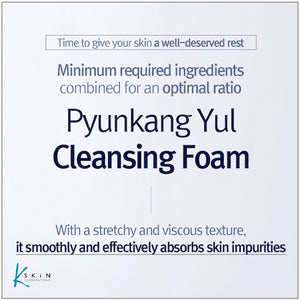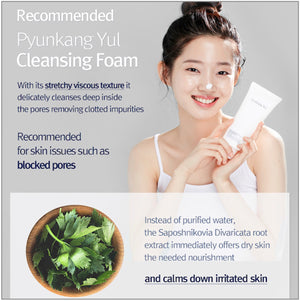 Pyunkang Yul Cleansing Foam 150ml
€18.00 EUR
– Sold Out - Stock coming soon!
Face Cleanser with Safe Ingredients 
Pyunkang Yul cleansing foam is said to be like a Vacuum Cleaner for your pores! The dense but gentle foam made with ledebouriella seseloides (a medical herbal plant to calm and hydrate) adheres strongly to waste and sebum to lift and remove for clean skin without  dryness.
Infused with 16 kinds of ingredients verified by US Environmental Working Group (EWG), which includes Saposhnikovia Divaricata Root Extract for skin protection, and Glyceryl Caprylate that smoothens skin, this cleansing foam it is perfect to use for all skin types, even the most sensitive.
How to use: Take an adequate amount and work into a lather on your dry face to take off the makeup and sunscreen for deep cleansing. Also, you can apply wet face as a daily cleansing. Massage gently and wash off with lukewarm water. 
Ingredients: Saposhnikovia Divaricata Root Extract, Glycerin, Myristic Acid, Lauric Acid, Potassium Hydroxide, Stearic Acid, Cocamidopropyl Betaine, Beeswax, Glyceryl Stearate, PEG-100 Stearate, Glycol Distearate, Lauramide DEA, Glyceryl Stearate SE, Sodium Polyacrylate, Glyceryl Caprylate, Fragrance
---